If you need volunteers, this is the place to start!
HandsOn NorCal is proud to partner with community-based organizations and nonprofits in Northern California and connects them to passionate volunteers!
HandsOn NorCal is happy to help nonprofits, schools, community groups, religious, civic, and government organizations find volunteers for their events and activities.
Local volunteers are looking through opportunities posted on our website. Whether you have one time opportunities or ongoing needs, you can post information in our online database. Once uploaded, your projects will be posted into the largest volunteer search engine in the United States. Your volunteer projects will then be viewed by up to 4 million volunteers per month via additional national volunteer matching websites such as All for Good and Volunteer Match. California volunteers register to search by interest, skill, keyword, and more!
We now serve Butte, Glenn, Tehama, and Shasta counties.
Partner Benefits: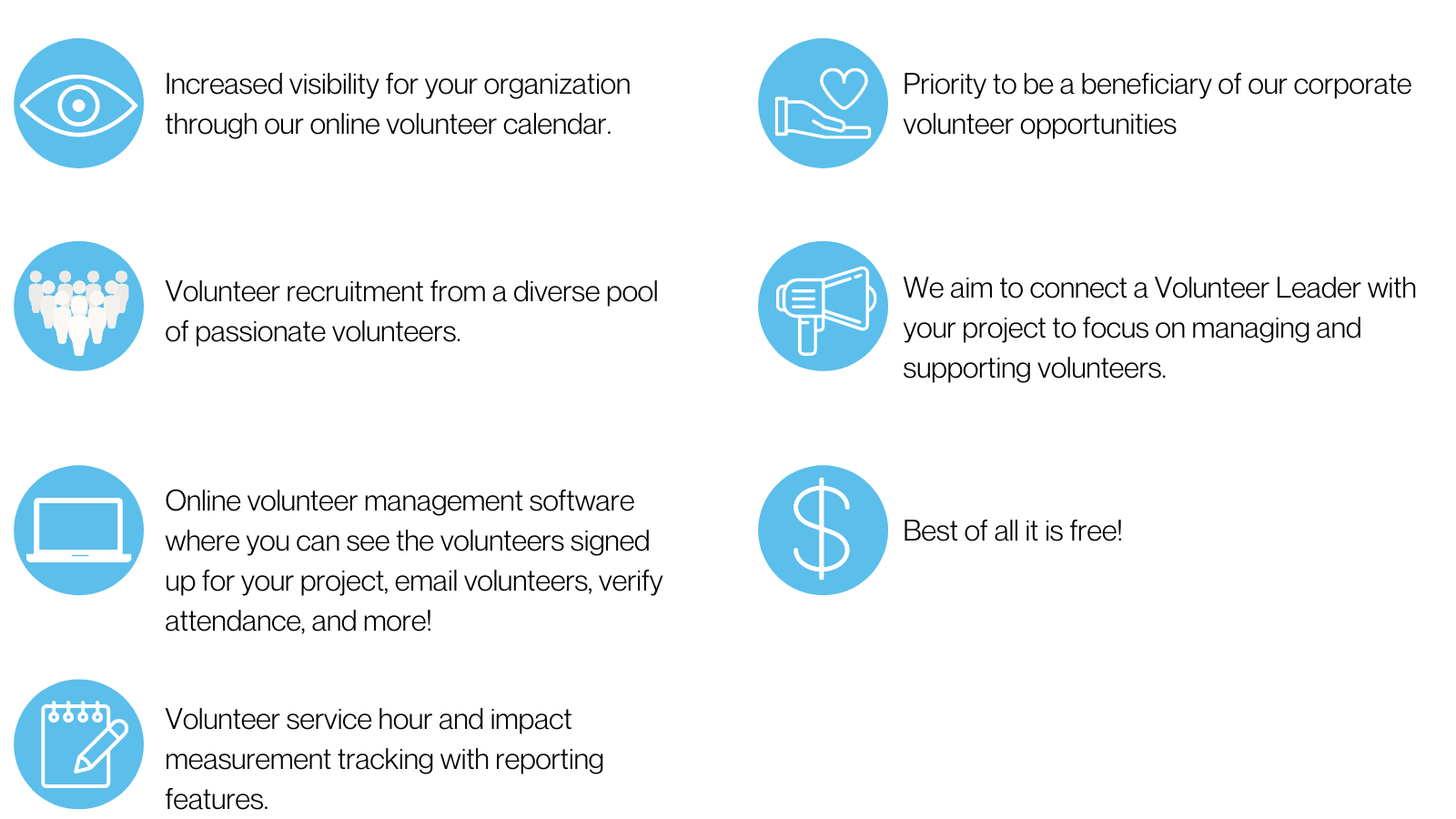 To Become a Partner:
1. Make sure you are eligible.
All Partner Organizations MUST meet the following criteria:
Carry general liability insurance
Not discriminate on the basis of race, religion, gender, sexual preference, national origin, age or non-related medical conditions or disabilities
Organizations or agencies working within Shasta, Butte, Trinity, Siskiyou, Glenn, Tehama, Yuba, Sutter, and Colusa counties.
We do not recruit or refer volunteers to:
Work with private individuals independent of an agency
Take part in political campaigns
Take part indirectly in religious activity or proselytizing
Make direct financial asks as part of fundraising activities
Volunteer Opportunites must require volunteers, no a promotion of services offered
2. Confirm that your organization is not already registered.
Check our Partner Directory to make sure your organization is not already listed as an active partner. If you find your organization on the list or think an account may have been created in the past (but is perhaps no longer active), contact us at kschulze@caring-choices.org so we can update and reactivate your account.
3. Use our online system to

register your organization

and create an agency profile.
Once registered you will be able to post volunteer opportunities, request a volunteer team, approve and reject volunteer applicants and create long term volunteer opportunities.
Thank you! Someone will contact you shortly to discuss your volunteer needs.